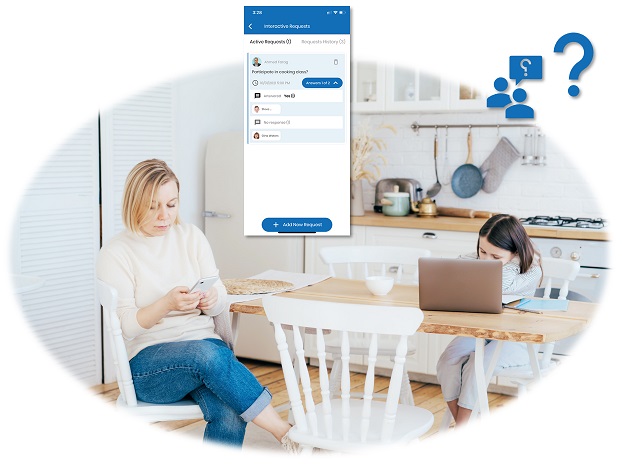 We have just rolled out a new feature called "Interactive requests".
This feature will help teachers and schools connect with parents through the phone app "School Co".
This feature will allow school teachers to create instant questions or interactions that they want the parents to respond to directly.
Interactive requests will allow teachers and administrators at schools create a question with multiple choices and those questions will be targeted to a specific classroom or a specific set of children or students. The parents of those students will be receiving those questions on their phones and will see the choices and they will be able to make their choices by a specific deadline.
After making their choices those choices will immediately show up for the teachers so they can implement whatever the parents have chosen for their children.
How to create a request?
The way the feature works is as following:
First go to the "School Co" app
Click on Interactive requests from the side menu.
Click Add New Request at the bottom
Choose which location this will be targeted to then choose the room
Then choose the list of students the questions will be sent to (or their parents in the case of young children)
Select the deadline date and time by which the parents need to respond by
Enter the questions
Add the list of choices then hit submit
This is a feature that we think will allow for greater communication between schools and parents.