The following changes have been made to SmileMe.In Portal:
The performance of sending emails from the portal is enhanced
School admins can create a calendar of events to publish the calendar of the year to employees and guardians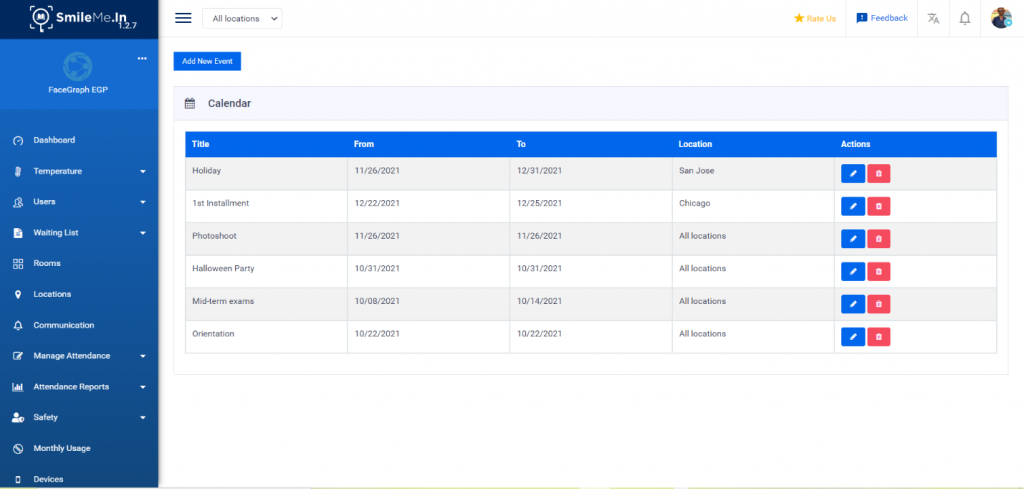 Display the source of the enrollment request in the admin approval page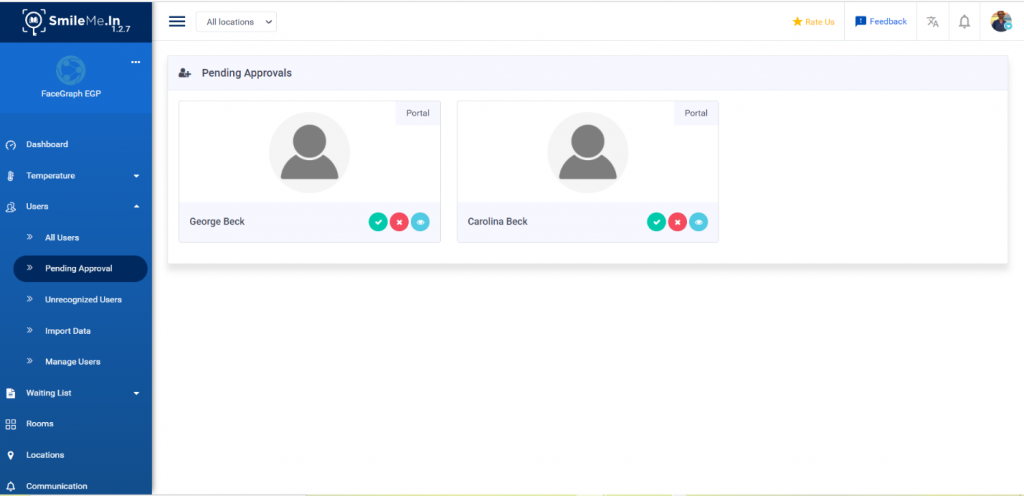 Version 3.0 of our facial recognition algorithm is launched
Update [10/26/2021]: The new updated facial recognition algorithm we have launched in this release will only work for any new customer that registers on or after 10/22/2021.
For existing customer accounts, we are developing a migration tool to be able to migrate them to the new algorithm. We will announce it when it's available. please contact us at ContactUs@FaceGraph.com if you have any questions or want to be on the list of early adaptors.