We have released a few new amazing features to make your cloud experience better, here is a quick brief: 
(Workplace, Education and Sports Segment) 
Admin can choose employees from each location to receive alerts if an unidentified user was detected by the device linked to its assigned location.
This can be found in Safety & Security tab > Alerts, enable the toggle, and choose the employee that will receive the alert in each location.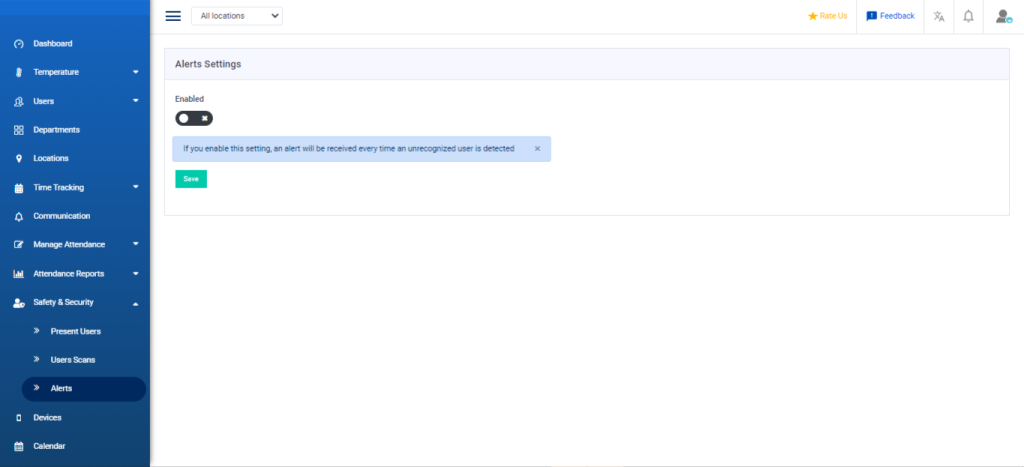 (Workplace Segment only)
Admin and managers can now create Projects and Tasks on the SmileMe.In portal then assign them to employees easily.
Admin and managers can create a Timesheet for employees on each project they are working on along with the task and the time spent on it.
These features can be found in the (Time Tracking) tab.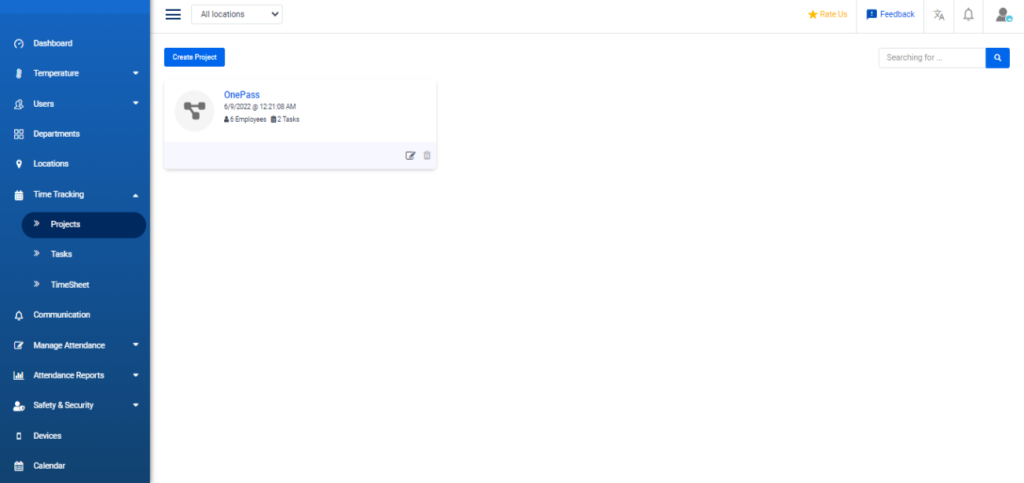 Managers will no longer have access to the (Manage Attendance) tab, only system administrators can view and edit employees' attendance.